The outdoor patrol and detection robot
Equipped with an independently-developed control module for automatic path planning, the intelligent patrol robot can patrol to designated places at regular intervals and read recordings in designated instruments and areas. It enables multi-robot collaborative and intelligent inspection and patrol as well as remote unmanned monitoring to help decision making in such industrial scenes as electric power, petroleum and petrochemical, water affair, and park.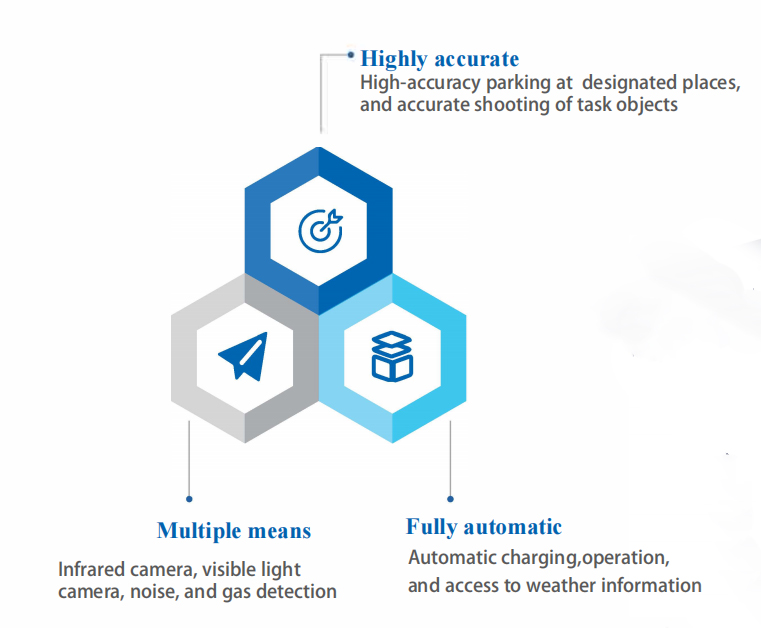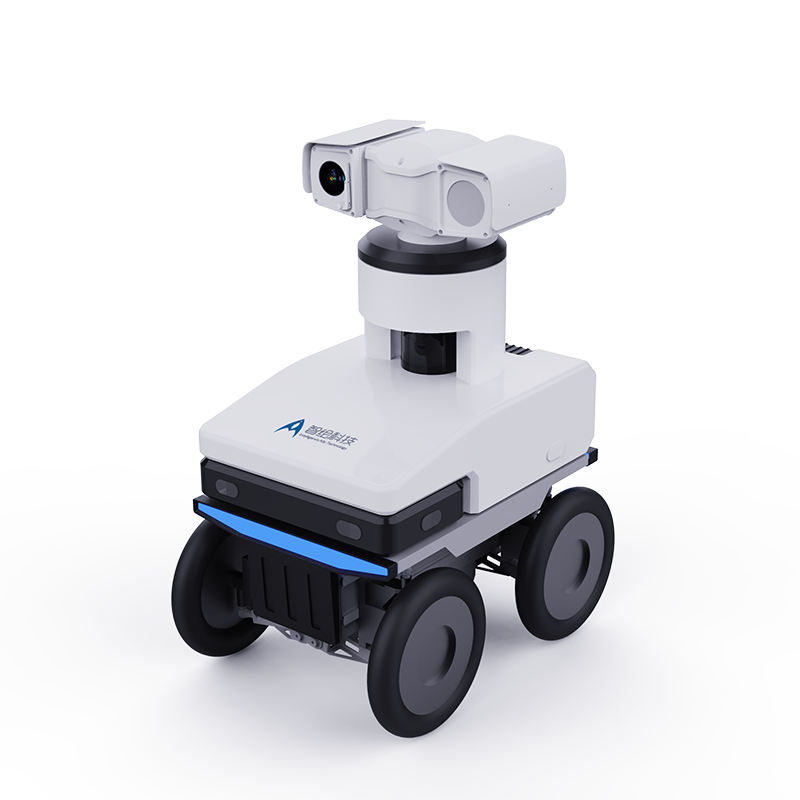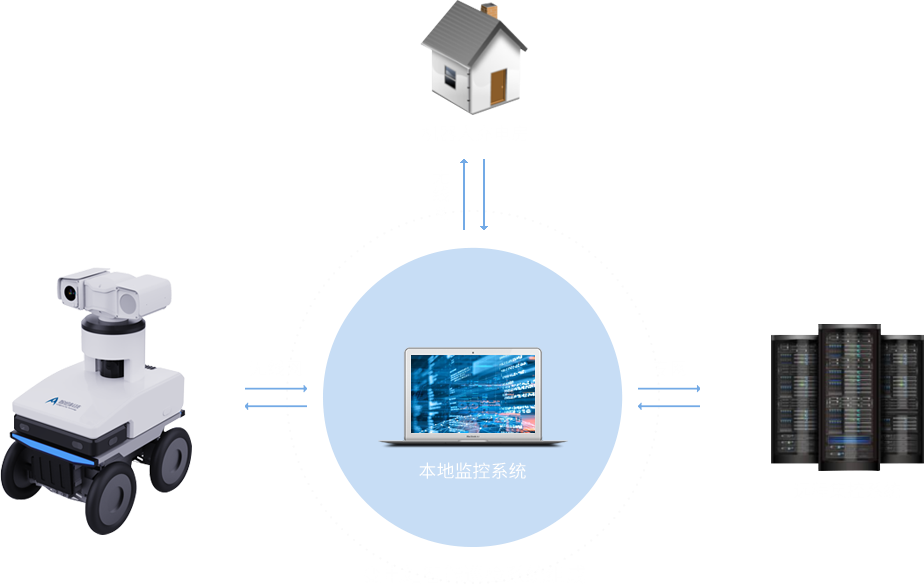 Mission patrol inspection
Automatically implement Patrol inspection tasks in the substation and record the status information of each device.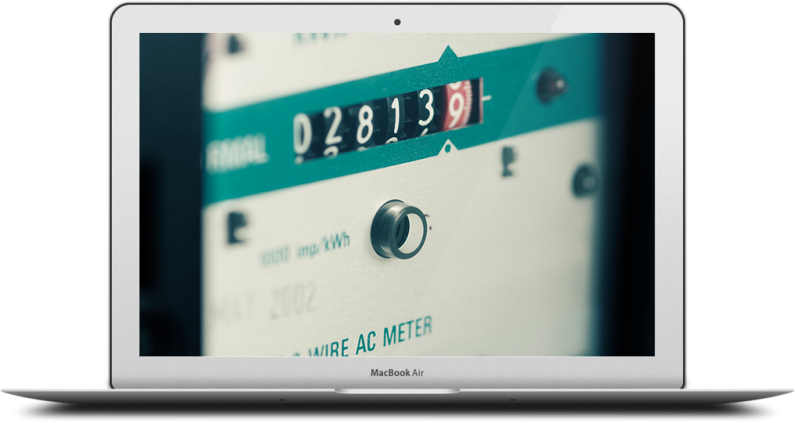 Automatically Analysis data
Automatically analyze information of equipment and alarm for abnormal conditions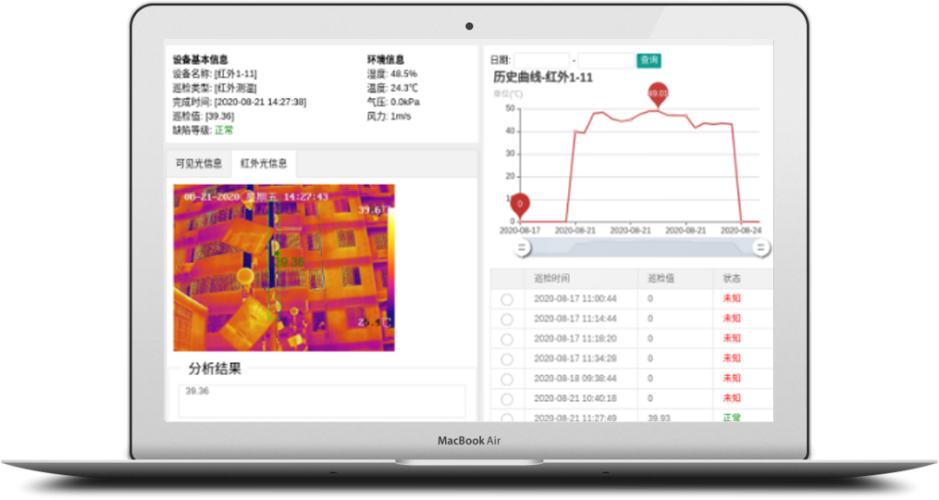 Dimensions

722*458*960 ( mm)

Weight

78kg

Operating Power

8h

Operating

Conditions

Ambient temperature: -10°C to 60°C/Ambient

humidity: <99%; Protection rating: IP55;operable in light rainy days

Visible Light Resolution

Infrared Resolution

1920 x 1080/30X optical zoom

Navigation Mode

640 x 480/Accuracy>0.5°C

Moving Mode

3D LIDAR trackless navigation,automatic obstac le avoidance

Maximum Driving Speed

Steering when going straight and marching forward; steering in place; translating, park ing 1.2m/s (Note: Maximum driving speed in remote mode )

Maximum Parking Distance

0.5 m (Note: Maximum brak ing distance at1m/s moving speed)

Sensor

Visible light camera, thermal infrared imager,noise collection device, optional distributed temperature and humidity detection device, and AIS partial discharge monitoring

Control Mode

Fully-automatic/remote control

fully-automatic/remote control