Quick-detach
Pull-type module facilitates maintenance and cleaning, give you an unusual user experience.
Application scenarios
Hotels
Hospital
Office Buildings
Superstore
Airport
Technical Specification
Dimensions
500 × 504 × 629 mm
Sensor configuration
3D Lidar, 2D obstacle avoidance radar,line Lidar, ultrasonic, and anti-drop
Navigation system
Multi-sensor fusion navigation combining 3D multi-line laser + vision system + IMU + milemeter
Obstacle avoidance system
3D multi-line laser + 2D single-line laser + color camera + line Lidar + ultrasonic + anti-drop sensor
Driving speed
0.2~0.8m/s, adjustable modes
Clean water/sewage capacity
10L/10L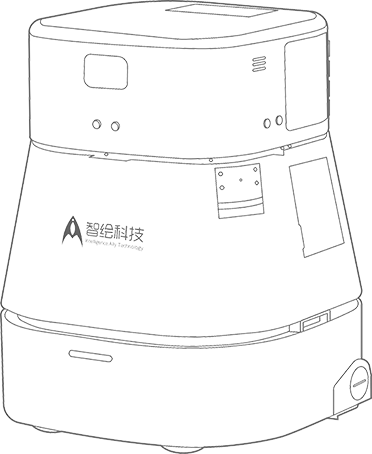 Rolling brush pressure
20~80N, 4 modes
Working mode
Timed cleaning, one-click fast cleaning, and manual cleaning
Single operation area
Floor cleaning 1600m2/vacuuming 3000m2/dustpushing 6000m2
Battery
Lithium iron phosphate 1kw.h (Replaceable magazine-type)
Rechargeable battery life
Full charging within 2 hours; power durationof 2.5-6 hours
Network communication
4G/5G/Wi-Fi
Control software
Voice control/mobile app/cloud software
---
Intelligent cleaning robot In Action
Ready to meet ALLYBOT-C2?
Whether you're ready to experience the future of commercial floor cleaning, or you'd simply like to learn why ALLYBOT-C2 makes smarter business sense, we'd love to speak with you.
contact us